Manolis Loudaros
Owner – Professional Sea Kayak Guide
Manolis grew up in Athens. His family has routes from the small Cycladic islands of Anafi and Sikinos. There, as a kid, he got a strong connection with the sea and the outdoors. Competing in rowing for over ten years contributed into making him self discipline, hard worker and pain resistant. Finishing his career as an athlete, gave him the chance to try various outdoor activities, such as climbing and mountaineering. In 2011 he was introduced to sea kayaking and this was a life changer. Very quickly it became a passion and after a few years his own Sea Kayak Company became a reality. His three recent circumnavigations of Evia, Peloponnese and Crete gave him some of the most strong and adventurous experiences as well as invaluable expedition knowledge.
The last five years he lives permanently with his family on Naxos island. He is a certified British Canoeing Guide, a wilderness first responder and holds many advanced skill certifications both climbing and mountaineering. He speaks Greek and English and e looks forward to sharing with you his love.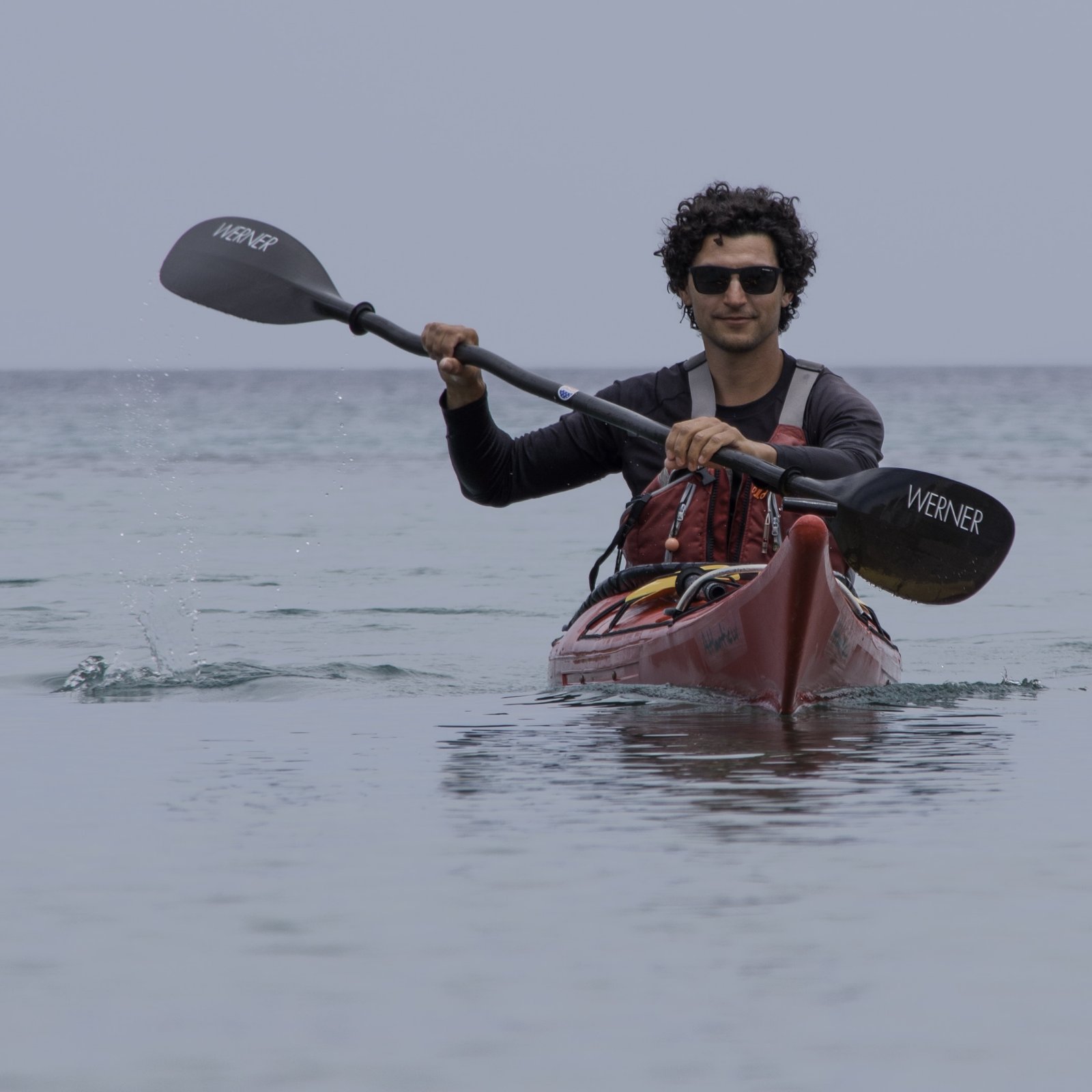 Christina Kouri
Jack of all trades
Christina was born and raised in Thessaloniki. Her origin is from the mountainous region of Epirus. She studied Graphic Arts and works as a graphic designer while her organizational skills gave her the opportunity to start her own business as an athletic and cultural events organizer. In 2016 she left the busy city to move to Naxos for a life closer to nature which she loves and there she created her family. She spends her free time paddling or snowboarding. She is responsible for the organizational part of Sea Kayak Naxos, logistics and the company's communication. She speaks Greek and English.